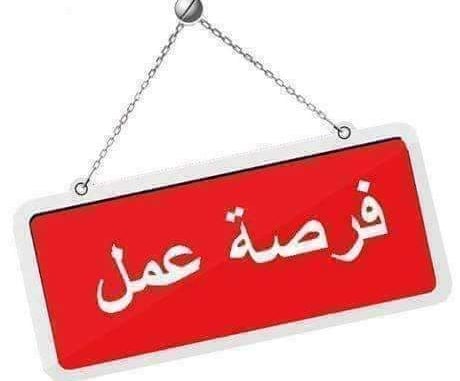 وظيفة: Finance Officer – موظف مالي للعمل مع Mercy Corps
آخر مهلة للتقديم: الاثنين, 23 يناير 2023
نطاق الراتب: بين 1500 و 2000 (دولار أمريكي)
البلد/المدينة: Lebanon بيروت
Applications will only be accepted if submitted through the URL link provided below
البريد الالكتروني للشخص المسؤول
:
About Mercy Corps
Mercy Corps is powered by the belief that a better world is possible. To do this, we know our teams do their best work when they are diverse and every team member feels that they belong. We welcome diverse backgrounds, perspectives, and skills so that we can be stronger and have long term impact.
The Program / Department / Team (Program / Department Summary)
The Mercy Corps Finance Department is responsible for all financial functions in Lebanon including accounting, payments and banking, payroll, budgeting, financial reporting, and grant financial management and compliance.  The Mercy Corps Finance Department ensures compliance with donor regulations as well as Mercy Corps' internal policies and procedures.  In its role as a support to the Program Department, the Finance Department provides timely reports and assistance to the Country Director and the Program team to ensure that financial resources are used efficiently and effectively.
Essential Responsibilities (Example Section Below – Adapt to Specific Role)
Assist in the financial review of purchase requests, purchase orders and payment requests to ensure compliance with MC policies and procedures and project budgets.
Preparing payroll files and all relevant taxations.
Set up and maintain the Finance Dept.'s grant files; maintain and distribute current copies of the approved coded budget to all relevant parties.
Assist in the month end review of sub-office journals to ensure proper coding of all transactions.
Assist in the month end Bank reconciliation and balance sheet reconciliation.
Assist in the preparation of the monthly cash flow projections.
Maintain the match documentation files and match tracking spreadsheets.
Review sub-grantee financial reports, assist in sub-grantee site audits and follow up on sub-grant compliance issues.
Maintain sub-grant financial files, process sub-grantee payments and reconcile sub-grant financial tracking to general ledger reports.
Tacking and reconciliations of expatriate payroll advance.
Make sure that all supporting documentation is prepared and filed according to MC procedures.
Assist in the month end accounting close process, ensuring the accuracy and completeness of the ledger, sub-journals and all supporting documentation in all country offices.
Assist in the training and support for local NGOs, including answering daily questions, training new hires, making field visits, etc.
Assist the Finance Manager in responding to audit inquiries and requests for financial information.
Conduct himself/herself both professionally and personally in such a manner as to bring credit to Mercy Corps and to not jeopardize its humanitarian mission.
Other duties as assigned
Supervisory Responsibility
None
Accountability
REPORTS DIRECTLY TO: Senior Finance Coordinator
WORKS DIRECTLY WITH: Senior Finance Coordinator
Accountability to Participants and Stakeholders
Mercy Corps team members are expected to support all efforts toward accountability, specifically to our program participants, community partners, other stakeholders, and to international standards guiding international relief and development work. We are committed to actively engaging communities as equal partners in the design, monitoring and evaluation of our field projects.
Minimum Qualification & Transferable Skills
Four or more years of general ledger accounting experience is required.
A university degree in finance, accounting or a related business field is required.
Two years of experience in the Finance Department of an non-government organization is an asset
Familiarity with major international donor rules and non-profit accounting
Prior experience with computerized general ledger software
Advanced computer skills in MS Office programs, particularly Excel and Access.
Strong analytical skills coupled with a solid understanding of grant management rules.
Excellent oral and written English skills
Familiarity with Lebanese accounting rules and procedures
Success Factors
The ability to interact effectively with international and national personnel is required.  A demonstrated ability to multi-task, meet deadlines and process information in support of changing program activities is necessary.  A high professional standard of finance and procurement ethics as well as the willingness and ability to enforce compliance with Mercy Corps and donor policies and procedures is essential.  The ability to take financial data and present it in meaningful financial reports is essential.  The Financial Reporting and Compliance Officer must be willing to travel to Mercy Corps field offices and project sites.
Ongoing Learning
In support of our belief that learning organizations are more effective, efficient and relevant to the communities we serve, we empower all team members to dedicate 5% of their time to learning activities that further their personal and/or professional growth and development
Diversity, Equity & Inclusion
Achieving our mission begins with how we build our team and work together. Through our commitment to enriching our organization with people of different origins, beliefs, backgrounds, and ways of thinking, we are better able to leverage the collective power of our teams and solve the world's most complex challenges. We strive for a culture of trust and respect, where everyone contributes their perspectives and authentic selves, reaches their potential as individuals and teams, and collaborates to do the best work of their lives.
We recognize that diversity and inclusion is a journey, and we are committed to learning, listening and evolving to become more diverse, equitable and inclusive than we are today.
Equal Employment Opportunity
Mercy Corps is an equal opportunity employer that does not tolerate discrimination on any basis. We actively seek out diverse backgrounds, perspectives, and skills so that we can be collectively stronger and have sustained global impact.
We are committed to providing an environment of respect and psychological safety where equal employment opportunities are available to all. We do not engage in or tolerate discrimination on the basis of race, color, gender identity, gender expression, religion, age, sexual orientation, national or ethnic origin, disability (including HIV/AIDS status), marital status, military veteran status or any other protected group in the locations where we work.
Safeguarding & Ethics
Mercy Corps is committed to ensuring that all individuals we come into contact with through our work, whether team members, community members, program participants or others, are treated with respect and dignity. We are committed to the core principles regarding prevention of sexual exploitation and abuse laid out by the UN Secretary General and IASC. We will not tolerate child abuse, sexual exploitation, abuse, or harassment by or of our team members. As part of our commitment to a safe and inclusive work environment, team members are expected to conduct themselves in a professional manner, respect local laws and customs, and to adhere to Mercy Corps Code of Conduct Policies and values at all times. Team members are required to complete mandatory Code of Conduct elearning courses upon hire and on an annual basis

👈 للتقديم الى الوظيفة إضغط هنا – Click Here To Apply 👉