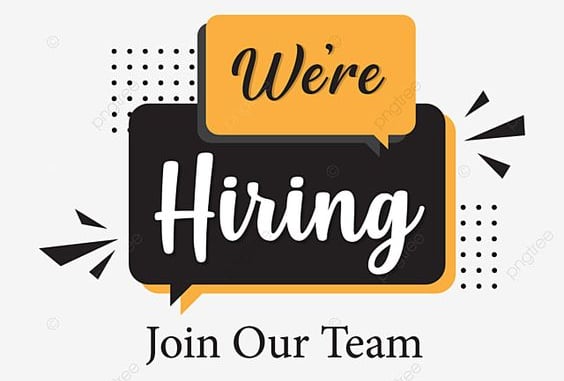 وظيفة: مسؤول الهدايا الرئيسي – Major Gifts Officer للعمل مع Greenpeace MENA غرينبيس
آخر مهلة للتقديم: السبت, 25 فبراير 2023
نطاق الراتب: بين 2500 و 3000 (دولار أمريكي)
البلد/المدينة: United Arab Emirates
يتطلب رسالة مع الطلب؟
:
نعم
Please send your CV and Cover Letter to this link stating the Job Title in the Subject Line "Major Gifts Officer" no longer than Feb 24, 2023.
البريد الالكتروني للشخص المسؤول
:
Job Title: Major Gifts Officer 
Organisation: Greenpeace MENA
Department: GP MENA Fundraising Department
Reports to:  Fundraising Director
Grade: 16 A
Location: Job is based in MENA region
OVERALL PURPOSE
The purpose of this role is to increase the fundraising income of GP MENA by acquiring, retaining and further developing relationships with Major donors and foundations. the  Major Gifts Officer is responsible for managing a pool of major gift donors and prospects, and for advancing this pool to meet ambitious fundraising goals for High-Value giving.
The role provides a chance to significantly advance and build the further development of a sophisticated fundraising program with great potential in the MENA region
Scope The Major Gifts Officer sets goals, develops strategies, communicates effectively with donors, conducts face-to-face visits, solicits gifts, stewards those gifts, tracks progress, and evaluates performance. He/ she must be able to prioritize major donor relationships and able to collaborate in the development of those relationships with campaign team, senior leaders and board members in Greenpeace MENA and globally.
RESPONSIBILITIES
STRATEGY DEVELOPMENT & PLANNING
Work in collaboration with the Fundraising  Director to set annual fundraising plan and goals for major donors/foundations including acquisition, retention, reactivation,  upgrade, special appeals, charitable events and consistent proposal writing to leverage major gifts contribution to the overall fundraising income.
Conceives, communicates, implements and adjusts strategies for every donor in the pool. Carries out strategies by actively and regularly managing moves that advance donors towards making major gifts or increasing their major gift level of support.
PROSPECTING AND RESEARCH
Research and Prospect potential High-value donors & Foundations and compile, with the support of all relevant internal parties, the corresponding documentation and funding proposals required for becoming their grantees. Proactively manage and review the cold and longshot prospect lists and ensure records are regularly up-to-date. Attend regular Major Gift Prospecting meetings and contribute to strategy discussions.
BUILDING RELATIONSHIPS
Build robust and dynamic relationships with GP MENA supporters, both personally and with the wider organisation. Develop and deliver bespoke cultivation strategies for donors and prospects to maximise their giving.  Aim to spend a good amount of time in contact or communication with donors and prospects and attend or facilitate regular donor meetings.
ASKING FOR GIFTS
Understands the giving cycle, develops authentic personal relationships with donors, and knows when to ask. Solicits gifts personally and, when appropriate, in tandem with the Fundraising Director and other related staff.
Identify areas of GP MENA work most likely to engage donors and prospects according to their particular areas of interest or motivations. Balance demand for restricted, project-specific gifts to GP MENA priority campaign areas and unrestricted donations, according to the needs of the organisation and the donor.
With the support of the Fundraising Director and the campaigners, develop and send bespoke major gift proposals . Make face-to-face, telephone and written asks for support according to what will maximise the gift for each donor.
EVENTS
Plan and deliver events for major donors, small prospecting events in collaboration with ED and other colleagues both according to regional strategies and in concert with ship tour opportunities.
THANKING AND STEWARDSHIP
Create personalised thank you, acknowledgement and stewardship plans for major donors gifts, and including directing communications from the Fundraising Director or other people in the organisation where required. Ensure that all gifts from major donors are properly acknowledged within four days or less of receipt.
Ensure that appropriate reports are produced and sent to relevant donors on time.
TEAM WORKING
Attend and report back on appropriate campaign meetings, working with colleagues in the team to ensure all areas of Greenpeace's work are covered efficiently. Participate in campaign team work as desired and agreed with line manager.
Support work with the rest of the fundraising team and contribute to the development of an ongoing strategy to increase overall income from major gifts for Greenpeace MENA.
Circulate key learnings from each donor meeting, and share successes and challenges with the rest of the team to build collective knowledge and experience.
BUDGETS AND REPORTING
Work with the rest of the team to set and monitor annual budgets for major gifts. Be responsible for delivering against targets for your portfolio of donors.
GENERAL RESPONSIBILITIES
Maintain a working knowledge of GP MENA supporter  database. Update database records and solicitation plans for donors in your portfolio. Make effective use of areas of individual expertise, knowledge and experience to contribute to the success of teamwork.
OTHER
Any other duty, as appropriate to the post and as delegated by your line manager.
QUALIFICATIONS, SKILLS, AND EXPERIENCE
Educational Qualifications
● Bachelor's degree required; working knowledge of environmental issues and activism essential.
Experience & Skills
●  A minimum of 5 years relevant, proven experience of working within fundraising.
●  Experience of major donor prospecting and research.
●  An understanding of the principles of relationship fundraising/stewardship.
●  Experience of planning and delivering fundraising events.
●  Experience of developing fundraising communications.
●  Experience of working with/towards budgets and financial targets.
Job specific competencies
●  Proven record of practising fundraising, target forecast and target achievement.
●  Evidence of excellent interpersonal and negotiation skills – including supporter expectations, and responding to difficult questions or objections.
●  Ability to communicate effectively, and appropriately, to different audiences e.g. tailoring your approach and manner of your communication.
●  Proven ability to process and communicate detailed information and present the key facts and figures, both verbally and in writing.
●  Strong ability to build robust interpersonal relationships, with supporters, staff and creative agencies.
●  Ability to work closely with campaign teams and other non-fundraising staff that have different priorities and ways of working.
Personal competencies
●  Excellent verbal and written communication skills
●  Ability to build strong relationships with a wide range of people
●  Strong organizational and project management skills, team-building skills, and familiarity with relational databases required.
●  Good attention to detail
●  Passion for communicating Greenpeace's campaign messages to supporters.
●  Assertiveness alongside empathy and sensitivity.
●  Ability to make quick decisions using own discretion.
●  Ability to work effectively and creatively, and be calm under pressure.
● Ability to manage systems, set priorities, and work within deadlines essential.
●  Strongly committed to the aims and objectives of Greenpeace.
●  Flexibility to work outside of office hours, when necessary.
Travel  
Ability & willingness to travel when needed.
Commitment  
Commitment to Greenpeace's core values in response to environmental and peace issues through non-violent direct action-led campaigning in line with its mission.
Disclaimer
Greenpeace MENA is committed to achieving diversity within its workforce, and irrespective of gender, nationality, disability, sexual orientation, culture, religious and ethnic backgrounds to apply. All applications will be treated in strictest confidence.
How to apply
Please send your CV and Cover Letter to this link stating the Job Title in the Subject Line "Major Gifts Officer" no longer than Feb 25, 2023.