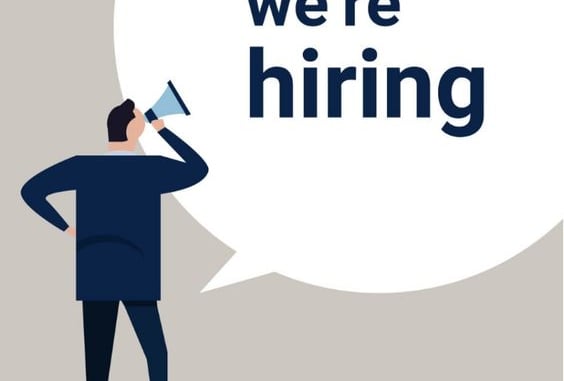 وظيفة شاغرة: مطلوب منسق العمليات للعمل مع الخطة الدولية
آخر مهلة للتقديم: الأحد, 2 أبريل 2023
الراتب: 2200$ – 2700$
البلد/المدينة: Lebanon بيروت
يتطلب رسالة مع الطلب؟
:
لا
Applications will only be accepted if submitted online, through the URL link provided:
👈 للتقديم الى الوظيفة إضغط هنا – Click Here To Apply 👉
Be aware of fraudulent or suspicious practices when receiving emails. Your application will be originated from an external system. Email us directly on [email protected] if this happens.
We don't charge any fee whatsoever during the recruitment process.
البريد الالكتروني للشخص المسؤول
:
ROLE PURPOSE
The Operations Coordinator will provide the required support in terms of procurement, logistics, supply chain, fleet management & asset management to the Country Office team members enabling them to trigger positive changes in the lives of marginalized children and communities, while ensuring that Plan international's procurement policies are understood, applied and adhered to by the team members.
DIMENSIONS OF THE ROLE
Under the direct supervision of the Operations & Security Manager, the Operations Coordinator contribute significantly to the implementation of Plan International's operations ensuring that Plan Lebanon team members fully understand and committed to their implementation.
ACCOUNTABILITIES
Procurement
•    Overview the Procurement of supplies, equipment, and materials for daily operations.
•    Coordinate the selection process and reflecting on the quality of suppliers and related processes.
•    Conduct market assessment related to items that are frequently requested by programmes
•    Participate by providing feedback to programme staff on the Procurement Plan process
•    Act as Procurement Lead for market call for tenders.
•    Support programmes team in gathering information related to planned expenses especially in the proposal stage
•    Validate on procurement processes. Including thorough review on (PR, Quotations, Canvas, ATS, Selection, PO, invoice & payment requests).
Logistics
•    Manage travel of all related international travel arrangements for Plan staff departing and arriving to the country office.
•    Act as the main contact point for any Plan visitors to Lebanon country office on all logistics matters including; flights, taxis, hotels, etc.
•    Organize & coordinate logistical aspects for workshops done in Lebanon including; selecting venue, getting refreshments, selecting trainer, transportation, etc.
•    Make sure that Anti-Terrorism Screening is completed for new Suppliers.
Asset Management
•    Ensure donor Requirements related to assets are respected and applied.
•    Update and/or overview list of inventories including adding plan codes
•    Ensure proper donation of older assets is documented and carried out
Fleet Management
•    Act as the fleet focal point for field staff – includes coordinating drivers
•    Collaborate discussions & decision-making regarding drivers and vehicles
•    Prepare & manage driver log books and reports when needed.
•    Make sure that all Plan Lebanon movement is coordinated and that vehicles are properly maintained at all times
Capacity Building & Team Management
•    Provide guidance and support to the Operations Officers.
•    Ensure new procurement procedure including PO/PR/bids/etc. as required is being fully implemented and understood by all staff.
•    Ensure all supply chain process is updated on SAP system
•    In coordination with line manager; Provide feedback & guidance for partners in terms of procurement policies including; trainings, revision of policies, participating in bidding process, etc…
Financial & Administrative Responsibilities
•    Coordinate with finance department and operations officers on activities, including monthly billing, in addition to coordination with suppliers on invoices and payments
•    Combine & develop data related to apportioned cost budget as part of the annual budget exercise, with support from Line manager.
•    Complete & submit procurement and/or asset reports required from the MEESA region & Global Hub.
•    Ensure proper recordkeeping and efficient filling of all records including data collection, reports, official correspondence etc.
1.    Ensures that Plan International's global policies for Child Protection (CPP) and Gender Equality and Inclusion (GEI) are fully embedded in accordance with the principles and requirements of the policy including relevant Implementation Standards and Guidelines as applicable to their area of responsibility. This includes, but is not limited to, ensuring staff and associates are aware of and understand their responsibilities under these policies and Plan International's Code of Conduct (CoC), their relevance to their area of work, and that concerns are reported and managed in accordance with the appropriate procedures.
KEY RELATIONSHIPS
•    Internal: Plan Lebanon Team
•    External: Suppliers, Partners
TECHNICAL EXPERTISE, SKILLS AND KNOWLEDGE
Demonstrable knowledge and understanding of:
•    The context in Lebanon, particularly on issues affecting the rights of girls and young women.
•    Humanitarian principles and the "do no harm" approach
•    Demonstrated knowledge and understanding of procurement standards for the NGO-sector, donor regulations and compliance issues
•    Knowledge of the Lebanese market and suppliers
•    Supply chain cycle & asset management knowledge
Qualifications and Experience
•    Bachelor's or Master's Degree in business management or any related field.
•    At least 2 years' experience in leading a small multiple-member team
•    Certification in supply chain or procurement is an asset
•    At least 3 to 5 years working with an INGO in Lebanon in a similar position
•    Experience of relevant operational systems is preferred – such as SAP or Dynamics
•    Proficiency in Microsoft Office
•    Experience with participating in external audits is desirable
Skills
•    Strong communication & negotiation skills
•    Strong organizational abilities; able to prioritise and manage short-term and continuing projects across diverse themes despite competing deadlines.
•    Strong commitment to child safeguarding & Antifraud policies both inside and outside the workplace.
•    Strong character traits, including team work, striving for high performance, emotional stability, resilience, adaptability, and ability to handle stress, strong initiative and self-motivation, cultural and gender sensitive, honest.
•    Excellent written and oral communication skills, with excellent command of spoken and written English and Arabic.
PLAN INTERNATIONAL'S VALUES IN PRACTICE
We are open and accountable
1.    Promotes a culture of openness and transparency, including with sponsors and donors.
2.    Holds self and others accountable to achieve the highest standards of integrity.
3.    Consistent and fair in the treatment of people.
4.    Open about mistakes and keen to learn from them.
5.    Accountable for ensuring we are a safe organisation for all children, girls & young people
We strive for lasting impact
1.    Articulates a clear purpose for staff and sets high expectations.
2.    Creates a climate of continuous improvement, open to challenge and new ideas.
3.    Focuses resources to drive change and maximise long-term impact, responsive to changed priorities or crises.
4.    Evidence-based and evaluates effectiveness.
We work well together
1.    Seeks constructive outcomes, listens to others, willing to compromise when appropriate.
2.    Builds constructive relationships across Plan International to support our shared goals.
3.    Develops trusting and 'win-win' relationships with funders, partners and communities.
4.    Engages and works well with others outside the organization to build a better world for girls and all children.
We are inclusive and empowering
1.    We empower our staff to give their best and develop their potential
2.    We respect all people, appreciate differences and challenge equality in our programs and our workplace
3.    We support children, girls and young people to increase their confidence and to change their own lives.
LEVEL OF CONTACT WITH CHILDREN
Low contact: No contact or very low frequency of interaction
TRAVEL
•    In-country travel is estimated at 30%.
•    International travel might be required to attend trainings / conferences / etc.