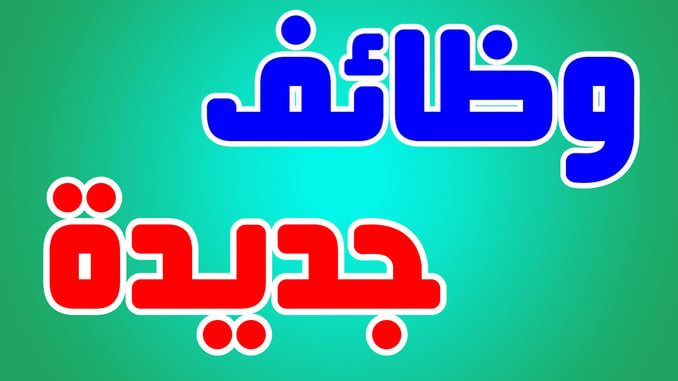 وظيفة: Director of Program Support – مدير دعم البرامج للعمل مع Care International In Lebanon
آخر مهلة للتقديم: الجمعة, 24 فبراير 2023
نطاق الراتب: > 3000 (USD)
البلد/المدينة: Lebanon بيروت
يتطلب رسالة مع الطلب؟
:
نعم
The interested candidates have to send their cv and cover letter to the following email address: [email protected]
Reference of the offer: ACD PS CARE LEBANON
CARE encourages diversity in its recruitments.
Due to the significant number of applications, we are unable to answer every candidate individually. Only the selected candidates will be contacted directly. If you did not receive an answer from us 3 weeks following your application, please consider your application as not selected.
البريد الالكتروني للشخص المسؤول
:
Under the supervision of the Country Director in Lebanon, and with a functional link to the Finance and Administrative Director of CARE France, he.she supervises the Finance (both Grants and Accounting), Logistics and Administration units. DP Support would be supporting CARE Lebanon in implementing Customer Service Approach throughout the CO.
1. Finance
Provides overall management of the Country Office's Finance Department to ensure that optimum financial support is provided to Country Office projects within established CARE financial policies and principles and within the standards set by the Country Office.
Provides advice to the CD on financial matters, particularly the monthly review of the balancesheet and regular budget forecasting and projections,
Minimizes financial risk specifically in the areas of cash management and treasury (foreignexchange),
Advise the Project managers with donor contracts. Provides advice & provides expertise at theproject/program budget proposal development and final submission stage.
Reviews and monitors the Country Offices financial policies, systems and procedures andinitiates development or correction as required,
Closely monitors Banking and Governmental policies in country, regulations, and providesadvice on payment issues,
Liaises with the DCD Programs, to ensure that the contract liabilities are collected in a timelymanner and that project expenditures are in line with the contract budgets,
Authorizes Country Office statements, staff payroll, financial reports, adjusting journal entries,cash receipts and signs cheques and bank letters in collaboration with the Senior FinanceOfficer and under the levels of authority delegated by CARE France,
Supervises the preparation and submission of the Country Office budgets by line managersand finance staff, to ensure that budgets reflect Country Office needs and CARE budgetaryrequirements in collaboration with the Finance staff,
Provides information, guidance, addresses issues, and ensures there is an understanding ofCountry Office finance requirements and standards along with contractual requirements fromdifferent donors,
Heads strategy and direction for the Country Office in regards all finance matters. Authorizesoverall finance plans for budgets, staffing, and procurement and makes and finaldecisions/recommendations on policy-level financial matters and provides an over view to thedepartment on forex transactions as per delegated by CARE France,
Audits the accounting practices of the Country Office finance staff through the authorizationof various documents and financial instruments and takes corrective action as necessary,
Directly supervises the senior Finance staff and provides general team leadership for theFinance department.
2.Human Resources
Overall responsibility for managing and ensuring CARE HR practices, including PSEA, Code ofConduct and other Humanitarian principles,
Ensuring that payroll management is adherent to the CARE France policies and procedures,
Responsible for the compliance to social and legal regulations,
Overall responsibility for ensuring the operational management of human resources andtimely recruitment, competitive remuneration, and development and implementation of thehuman resource strategy,
Staff capacity building and development by introduce talent Management/Mapping, includingAcquisition part of broader localization vision of the CO,
Provide support in HR Department, so solid HR rosters are created to ensure we have bothemergency/contingency planning in place for human resources,
Promote an attractive working environment based on equality, caring attitudes, and integritywhere staff feel safe, valued and respected.
3.Logistics
Oversight of supply chain process and procedures for programs (i.e. procurement, fleet, asset,ICT),
Support development of robust procurement systems, which has clear transparent, fair andobjective procedures,
Support development of robust Framework/Service Agreement that could support in timelymanner to the program teams,
Ensure procurement plans/trackers are kept updated regularly by the team in coordinationwith program teams who own the procurement plans,
Ensure Asset management is working systematically, and e-inventory is created to preservethe information we have in place.
4.General administration
Oversight of the administration stemming from general office management,
Provide link and support to the legal support in country,
Provide adequate support to neighboring CO/CARE counterparts if necessary or requested byCD or other higher authorities.
5.Internal control
Supervision and review of the implementation of administrative and financial procedures ofCARE France,
Contribution to the development of internal control,
Focal point for internal and external audits, including Anti-Fraud,
Updating Risk management Matrix and dealing with mitigation matrix which aim at reducingrisks around aid diversion,
Responsible for the implementation of audit recommendation.
6.Member of Senior Management Team
Ensure that SMT principles are respected from his part of participation, including, adherenceto the policies adopted, or implementation of the CARE Lebanon vision among SupportDepartments,
Promote CARE Lebanon office culture of Accountability, People and Innovation,
Participate and encourage participation of Support Department key staff in the processes likeEPP, Conflict Sensitivity and Diversity, Partnership Strategy, etc.
Provide and contribute to policy setting, guidelines and decision making for the Country Officeworking in close collaboration with the Country Director.
Profile
Education and Training
MS Degree in Accounting, Finance or Business Management or equivalent
Skills and past experience
Experience of minimum 5 years in a similar position in the NGO sector, with a significantexperience in the field supervising a team in relevant work areas,
Knowledge of PEOPLE SOFT software is highly appreciated,
Customer Service approach oriented in providing support to the programs,
Experience in supporting localization efforts,
Experience in Middle East or Lebanon working with various donors like USG (USAID, BPRM,BHA) , EU, BMZ, DFAT, DFID, UN agencies, private donors, etc.
Excellent leadership, coaching and negotiation skills,
Ability to work on TEAMS, work at detailed level and understand the larger picture,
Strong oral and written communication skills.
Languages
Fluency in English is mandatory,French and Arabic are desirable and an added value.
Application conditions and modalities
Contract: fixed term contract of 12 months – renewable Start date: ASAP
Manager: Country Director of CARE Lebanon
Salary: according to the profile and CARE France salary grid from 50 850 EUR to 54 317 EUR per year for Expatriate contracts.
Location: Beirut, Lebanon